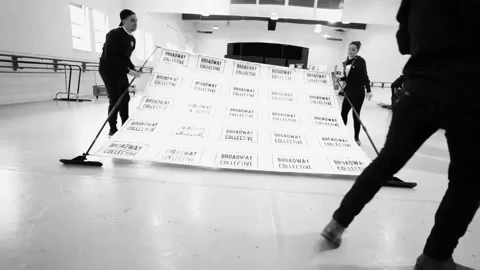 Training the next generation of Broadway.
Scope:
Branding
Digital Strategy + Automations
Web Design + Development
Merch Design
Location:
New York City
Established in 2016 by offering masterclasses taught by Broadway performers, The Broadway Collective became the go-to for online Musical Theatre curriculum by 2020. Teaching hundreds of students all around the country, TBC has guided young artists into top BFA programs, coached their professional callbacks, and created a tight-knit community for them and their parents to support and celebrate each other.

Keeping with an almost strict monochrome color palette, the TBC branding relies on type treatment and gifs to stay playful. Founder Robert Hartwell says he "wanted the branding to feel like the cool club, since as Musical Theatre nerds growing up, we don't often feel that way."